PAMELA KOSTER
I love to be outside hiking or walking - preferably in the mountains, at the beach, or looking at architecture on city streets.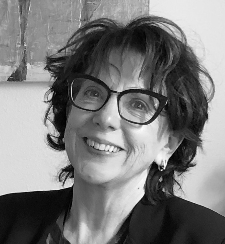 Pamela Koster has over 20 years of experience working with schools, municipalities, service agencies, counties, states, courts, jails, and law enforcement groups to review the effectiveness of various projects. Over time, she began to consolidate that experience into developing technology that supports best practices and quality outcomes, with an eye to system improvement.
Superpower:

Inspiring Greatness
MINDY HALE
My perfect day is sitting outside under the beautiful New Mexico sky, drinking black ice tea...unsweetened.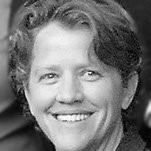 Mindy Hale is a fifth-generation New Mexican, with BAs in Criminology and Psychology and an MA in Computer Resources and Information Management. Mindy was a member of the UNM Lobo's nationally-ranked Women's Volleyball team while completing her undergraduate work. Mindy did time in the fab at Intel for a couple of years before starting her own business designing and building data collection systems. In 2013, she and Pamela Koster merged their existing businesses to form Falling Colors.
Superpower:
Making data cool.

No, seriously.
LEON LOPEZ
I enjoy the outdoors, exploring investment opportunities, and most of all, spending time with my family.

CFO / ASO General Manager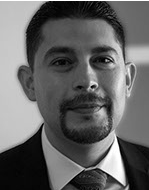 Leon Lopez brings a wealth of expertise and experience in both finance and behavioral health, making him the ideal person to manage Falling Colors' financial operations. Leon has worked for Christus-St. Vincent (one of New Mexico's largest healthcare providers) and the State of New Mexico Behavioral Health Services Division (BHSD).  A native Santa Fean, Leon holds undergraduate degrees in Business Management and Economics, as well as Master's Degrees in both Social Work and Business Administration.
Superpower:
Sartorial Elegance
Gordon O'Brien
Outside of the office, I enjoy traveling, trail running, hiking, fishing, and hanging out with my wife, Jennifer, and our two kids, Savi and Shane.

Business Intelligence (BI) Architect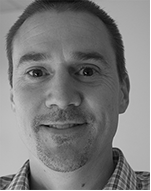 Specializing in data analytics and business intelligence.
Originally from Philadelphia, Gordon is a graduate of Penn State University. Gordon has over twenty years of IT experience as a Microsoft developer and IT manager. Before coming to work at Falling Colors, Gordon was an IT manager at the New Mexico Human Services Department. 

Tracy Archuleta

I enjoy reading, reading, reading, walking my 2 Dogs, spending time with my daughter, and ordering extra chile on everything.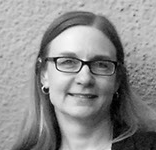 Tracy is a native Santa Fean with over ten years of experience as a Business Analyst, working with companies to design, build, and implement software solutions. Tracy is responsible for writing requirements, user guides, test cases, support materials and managing other aspects of  software implementation. 
Superpower:
Flying Under the Radar
Provider Relations Specialist
Reba June Serfin
My hobbies include team roping, camping, hunting, and spending time with my family and four dogs––two red heelers named Ben & Geri, and two border collie/Australian shepherd crosses named Peppermint & Patty.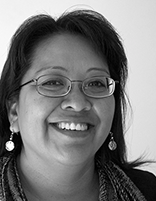 Reba June was born and raised in Albuquerque and is a member of the Jicarilla Apache Nation. A graduate of the University of New Mexico, Reba June holds undergraduate degrees in Psychology and Sociology, and a Master's degree in Mental Health Counseling and School Counseling. She is a Licensed Mental Health Counselor (LMHC) in the State of New Mexico and is passionate about mental and behavioral health issues.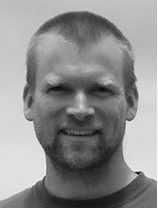 Adrian Mee
I love all things Australia, SQL Server databases, Information Security and Net programming in C#.  Outside of technology, I enjoy hiking, road biking, and spending time with my family.
Once Adrian decided to settle in the U.S. full time, Adrian landed in Loveland, Colorado, where he spent many years working for KeyPoint Government Solutions as a software developer, responsible for the end-to-end development of custom web applications, including designing and creating the database, coding the solution, and promoting through test and production servers.  From there, Adrian moved to New Mexico, where he worked as database administrator for a variety of state agencies, including the Secretary of State, the Behavioral Health Services Department, and the New Mexico State Land Office.
 

Superpower:
Speaks Kangaroo
Senior Software Developer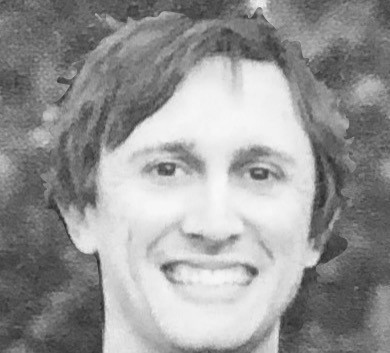 Keith O'Brien

I enjoy biking and hanging out with my kids. Mostly I do the latter.
Keith is a native Philadelphian who graduated from St. Joseph's University. He has 10 years of experience with .NET and web development. Prior to coming to Falling Colors, Keith worked at IBM developing software to reduce institutional banking risk.
Senior Software Developer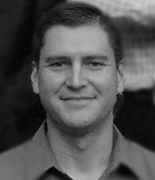 Santiago Roybal


I enjoy being a dad, golfing, running, camping, landscaping and gardening and often partcipate in fund-raising golf tournaments.
Santiago is from Nambé and is a gifted golfer.  Santiago passed the PGA's Playing Ability Test, qualifying him to  become a PGA Professional. While pursuing his Bachelor of Business Administration (B.B.A.) in Management Information Systems at UNM, he worked as the Assistant Golf Pro at Black Mesa Golf Club.  After UNM, Santiago worked for the State of New Mexico, first in Tax & Rev and then in the Human Services Department. During this time, he also earned a Master's degree in Information Systems. Prior to joining Falling Colors, Santiago worked on security applications at Los Alamos National Laboratory.
Senior Software Developer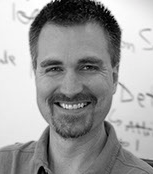 Anthony Spencer
I am an adventures hermit with my wife, Laura, and our dog Deke. I also learned salsa and swing dancing well enough to become an instructor.
Anthony has 
experience spanning more than a decade, having honed his software engineering
skills in the area of security-critical business application development, with a heavy focus on
data collection and management.  For twelve years, Anthony was a Senior Software Engineer
for KeyPoint Government Solutions,  a mission-critical provider of specialized investigative
services to a broad range of U.S. Federal Government organizations spanning the civilian,
defense, and intelligence sectors.
Superpower:
Fancy Footwork
Quality Assurance Specialist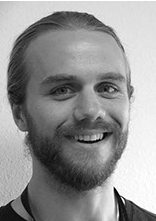 Spencer Williams
I am drawn to the Southwest and enjoy hiking, composing music, playing bass, and woodworking.
Spencer Williams is originally from Tennessee, where he attended the University of Tennessee at Knoxville. Following graduation, Spencer moved to Austin, Texas, where he worked for the Advisory Board Company, a research, technology, and consulting company working with health care organizations.
 

Jeremy Hernandez
I'm a blessed father of 3 lovely children, and husband to my wonderful wife Ashley. I love spending as much free with my family as possible. I'm a passionate outdoorsman with an obsession for fishing, hunting, and camping.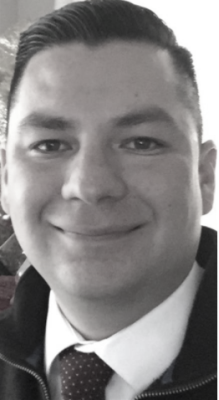 Jeremy is a highly motivated professional dedicated to fiscal and personnel management. He has worked for New Mexico state agencies such as HSD, DOH, NMCD, DVR, and RLD with various financial concentrations such as Budgets and Financial Accounting, to name a few. Jeremy has also owned and operated an Insurance Agency as well as managed a family owned General Contracting business where he was tasked with business operations. 

Superpower:
Reconciliation